There are several possible situations, you can try them according to the prompts:
1. If you use a SIM card inside ROVER, make sure whether your SIM card is in arrears; After you insert the SIM card, please reboot the device, it doesn't support SIM card hot-swap.
2. Make sure you fill the correct APN, you can click "use automatic APN" or input the operator name of your SIM card.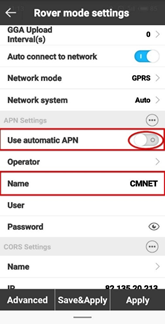 3. Please use SurPad 4.0 to connect to your ROVER through Bluetooth, click DeviceèDevice Settings, then enable the "Long-term open network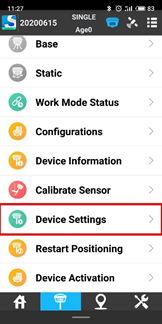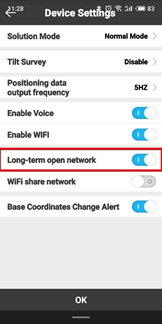 4. Please check your firmware version and tell us, if it isn't the latest firmware, we'll send you the latest one, you could update it then try again.